Today we worked on synonyms! We read this adorable book to introduce the concept:
Then we brainstormed lots of synonyms and made an anchor chart to record our learning. We discussed how synonyms are the same/similar. We also discussed how they are different shades of meaning. We demonstrated this with a paint chip. The colors are not exactly the same, but they are similar!
After a great discussion, we gave each child a card with a word on it. They had to find a friend with a synonym to their word. This person was their partner. They got a paint chip from us and had to write their two words on the paint chip. Then come up with three more synonyms on their own. They did a great job!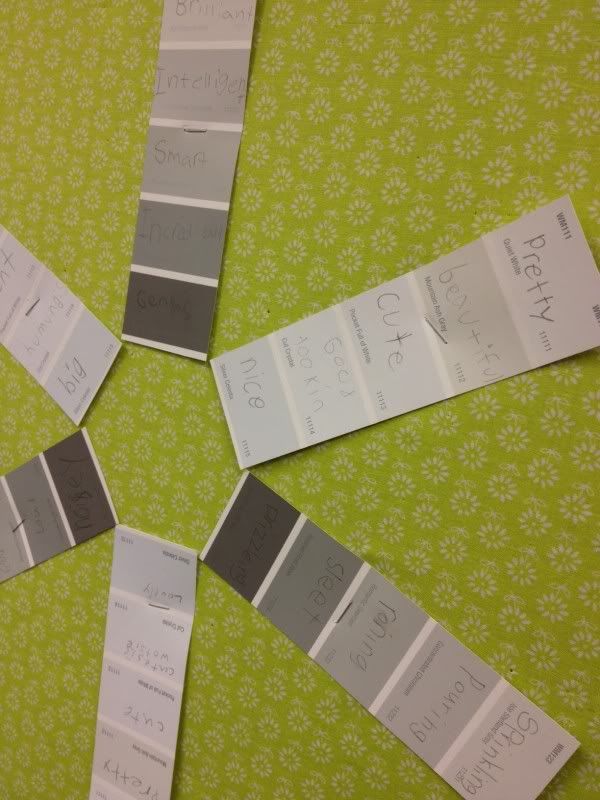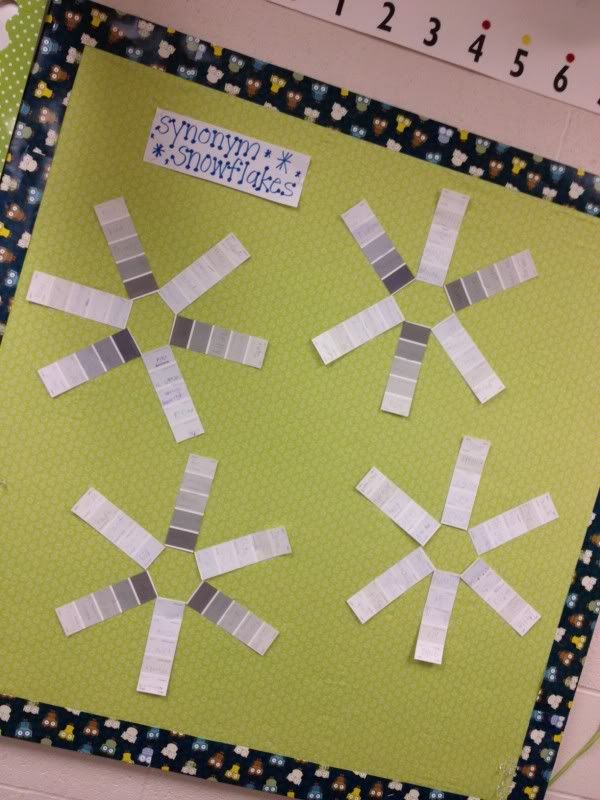 The kids had a lot of fun and I think it will really stick with them :) We did the writing for our
snowman glyphs
today, and tomorrow we will make our craftivity! I can't wait to post pictures :)